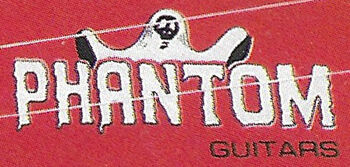 Phantom brand guitars were distributed by Island Musical Supplies and were essentially a rebranded lineup of Hondo models (most closely related to the Fame Series and Formula 1 Series). The main differentiation from Hondos (besides the unique logo design) was a brand-unique headstock shape (6-inline style headstocks only). They were produced from at least 1985 - 1989 (possibly earlier or later, but those are the years that can be confirmed).
One notable thing about this brand is that it obtained a genuine artist signature model endorsement from guitarist Earl Slick (notable for his work with David Bowie, John Lennon and David Coverdale). It is often said that the brand was created by Slick's then-active band, "Phantom, Rocker & Slick".
There is a lot of misinformation floating around about these guitars being built in New York, but that is incorrect. They were all, unequivocally, built in Korea by Samick.
Models
Note: Naming conventions work the same as Hondo's; the last two letters denote hardware finish and fretboard material, in that order. However, certain models do not follow this rule (SLK, VES & Enforcer omit both, ST & VPB models omit hardware, VLP omits fretboard)
Six-String: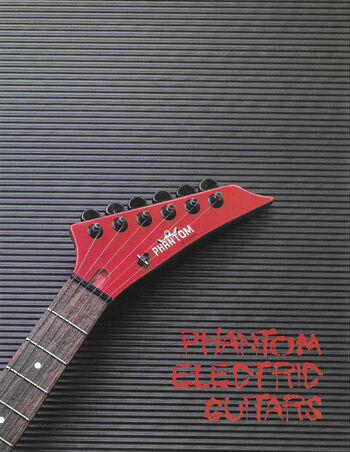 Bass:
BPB (P-Bass style)
CPB (P-Bass style)
DPB (P-Bass style)
Enforcer (Warlock style)
HB (Steinberger style)
SPB (P-Bass style)
VPB (P-Bass style)
Community content is available under
CC-BY-SA
unless otherwise noted.